Featuring a huge selection of holiday printer papers perfect for Christmas and Winter themed events. Many designs even have matching envelopes.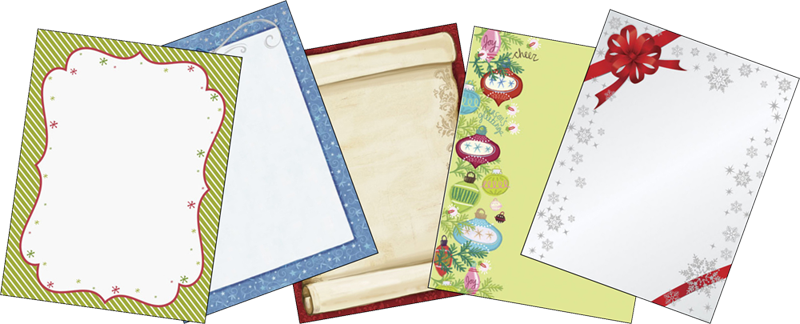 Incredible selection of quality business stationery paper, certificate paper, envelopes, labels, brochures, and holiday papers. Same day shipping on most items.
FEATURED PAPER CATEGORIES
Stationery • Certificates • Invitations • Holiday & Themed Papers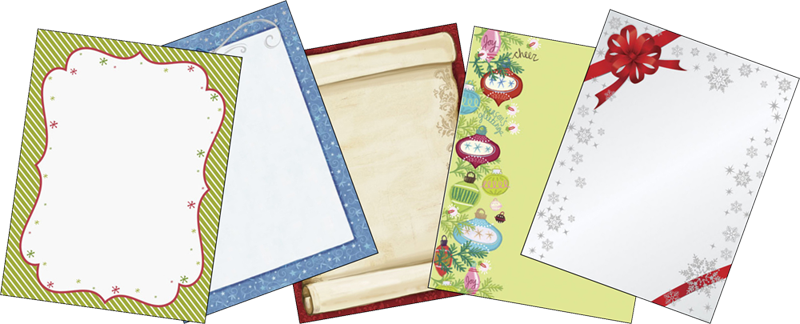 Featuring a large selection of designer desktop publishing papers and invitations for do-it-yourselfers. Our designer printer papers are great for printing all of your business communications, awards, stationery, sales flyers, newsletters, company memos, and invitations. We feature seasonal and Holiday computer printer papers, as well as paper stocks that are more suitable for business needs like stationery, business cards, labels, certificates and envelopes.
I'm sure some people think the traditional "Christmas letter" is dead in this day and age. But, I have to tell you... I still love getting Christmas cards with those wonderful little treasures tucked in them. The ones that come with a picture or two as well are my...
read more
Fast Shipping
Our orders usually ship within 24 business hours. Actually, most of our orders placed before 2:00 PM (EST) usually ship the same day! If there is a problem, we contact our customers right a way to offer solutions or alternatives.
Easy Ordering
While we try to make ordering online is as easy as can be, if you need help ordering or have questions, please feel free to call us during business hours (Monday through Friday from 10 AM to 5PM EST) at
386-457-2291
.
Secure Shopping
All payments are 100% PCI compliant and processed on secure servers. Your credit card information is never seen by human eyes. We accept Visa, MasterCard, American Express, Discover and PayPal.